Finally Published! Find me on
The Huffington Post
HERE
.
Some bloggers don't accept, or even want, awards.
I'm not one of them.
It's not about me.
It's about you....taking the time to say something nice about my little corner of the internet.
So I accept them with much appreciation.
Of course, you never forget your first!
Thank you kindly,
Mimi's Musings
Also bestowed from Kerry at
It's the Little Things
Thanks to Sarah at
Bring Mommy the Vodka
for making me feel like a little ray of sunshine....when most days, I am probably not.
And inconceivable.....someone thinks I'm Hot!
well, okay.....Holly at
Twins Plus One, Three Times the Fun
thinks my blog is.
Again, much thanks to
Kerry,
who graciously passed a 2nd award to me.
cuz I am cool like dat.
Thanks to Germaine at
Kiddothings
for this very cool award that suggests you link 7 posts:
Thanks to Sweaty at
Do Sweat the Small Things
:
from Make it, Break it or Bake It
Thanks to Jen at
We're Living a Full Life
for this sweet offering:
But honestly, the best part about receiving them is....I get to pass them on.
I know how to share.
ALSO FOUND AT:
Here are some of the places I have been honored to be featured.
Jennifer over at
Dancing in the Rain
has an amazing and awesome series, in which other bloggers contribute their own voice to her blog. Giving someone their voice and a safe place to use it: that's just about the best thing on the Internet that I've ever heard.
Everyone has a story to tell -- you can read
mine about Standing Alone here
- in which I hopefully gave my son some great advice about Life.
You know dads are in on this bloggy gig too. And some of them, ssshhhh.... are really fantastic.
Even if I don't know squat about football and foot longs; one of my faves,
Eli at Coach Daddy
, let me pinch hit at his home stadium once. Not sure if I got a home run, but the Coach gave me a pat on the back anyway. Because he's just awesome like that. He's also very good at answering questions from his daughters. Take that Google.
See my post: Win or Lose, I'm In It.
It amazes me how much I may have in common, or share with another mom/woman what seems like a world away. How their story can inspire me, and I love getting the chance to tell them. Just like I did at Just Jennifer's in this guest post: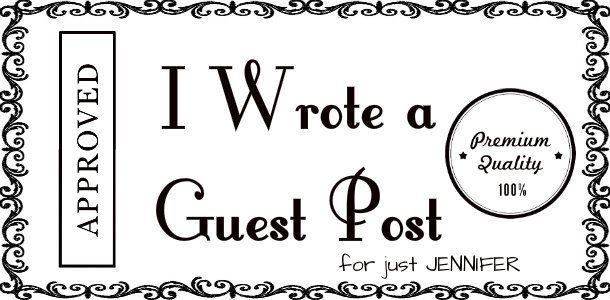 Some people have such a profound gift for words, they can change your life with a well timed ancedote or well turned phrase. Usually these writers are fearless: they bare their souls on the page, and their reader is all the better for having taken those words into their hearts. Such is my dear friend Sweaty at Do Sweat the Small Stuff. And I when she asked to guest post for her, I simply could not pass up the chance to tell her why I big, fluffy pink heart her so much. But first, I had to
Get Over Fear Itself
.
My dream trip has always been wanting to visit the Land Down Under, so I was just thrilled when Kerry from
It's The Little Things,
invited me to be one of her Blog Buddies. Not sure if I should have warned her that in my dreams, my Aussie vacation would always last at least 1 month! But she is such kind person that she let my little blog button stay the whole month. F
air dinkum
!
Are you a weary mom somedays? Me too. Sometimes you just don't feel like soldiering on. But we do. I was honoured to share what it is that motivates me on these days: why I am
Sowing Seeds
at Bruna's,
Bees with Honey.
Christmas is such a wonderful time of year. I love diving right in to all the decorating, crafting, baking, shopping, wrapping. But it can also be such a busy time we can lose sight of what is most important. I was very honoured to be included in Melissa's, "
Unwrapping our Gifts
" series over at
MaMe Musings,
talking about what is most precious to me.

One of my most favourite aspects of blogging, is that you can connect so easily with someone on the other side the world. Someone you never will likely have the opportunity to meet in real life. Yet, their loving personality just reaches across the net and grabs hold of you. It's bittersweet. Luckily, many are also kind and gracious enough to welcome you into their bloghome to share your thoughs. One of my favourite Bloggy Road Trips found me visiting Germaine in Malaysia:

View My Tipsy Friend Guest Post

What better way to spend a time out than hanging out in a loved one's kitchen. Especially if they can tempt the taste buds like my cousin. I did a

Jammin

guest post over at my cousin's blog,

The Ossington Kitchen

. I returned for a second post to discuss how Blog Design is almost as important as your content in

Blog Design 101. Brenda

asked me some great questions for her

In the Spotlight

Tuesdays. Not only is she so kind to promote blogs she loves, she is also a great writer! Check out her blog and her published books at

Fiction with A Purpose

.

Normally I don't hang out with the Mean Girl set, but I couldn't help but fall a little bit in love with Rachel at

The Mean Girl Diaries

.

She's a great writer, a fantastic photographer -- and her daughter is the most beautiful subject, trust - but I suspect she's not really that mean *side eye*. I felt honored to do a post guest because I so appreciate the sacriface her family makes for all of us..... and you can see why I wrote about

"Home".